We thank you for your shopping
It's that simple: Every time you shop, whatever you pick, you earn points. After gathering 200 points, you earn a voucher for 7 euros. You may redeem e-fresh vouchers in your next purchase or exchange them with quality gifts we have picked for you.
Forget those plastic privilege cards left inside your wallet. At e-Fresh.gr you collect e-points and reap the rewards immediately, for even easier use.
Need some inspiration? Check here to view select products giving you additional points or here to view other products that could come your way just by redeeming your points.
Sign up

Using the e-fresh.gr member e-card, we earn points with every purchase. Just complete your registration by filling in the form below. You don't need to carry plastic cards: your e-card is already linked to your account.

3 euros
=
1 point

Start shopping

Regardless of the size of your order, you earn 1 point per 3 euros in every purchase. As soon as you reach 200 points, you are automatically rewarded with a 7 euro discount voucher, which you may redeem immediately at your next purchase through our site, or by buying select products.

Choose among the products that give additional points to save more!

When finalizing your order, you may choose to redeem your points. This comes in the form of 7 euro vouchers, reducing the grand total of your order accordingly.
You must have an account in e-Fresh, in order to sign up in loyalty program.
Sign in or create new account here

Discover dozens of products with extra points and earn those vouchers even faster!

Each time you earn 200 credits, you earn a 7 euro voucher that you can redeem on your next purchase, reducing the cost of your order.
Alternatively, you can redeem your points in a range of branded products we've chosen for you. See all the products involved here.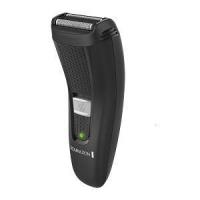 Shaver, rechargeable, Remigton
Advanced dual blades of steel. Flex technology: flexible mesh that adapts to facial contours. ComfortTrim - Koptaki (pop-up trimmer) with rounded corners for detailed trim mustache, beard and sideburns. LED light. cover. Ergonomic design. Global trend. Dimensions: 235x160x90 mm. Rechargeable and mains, with the possibility of use with or without cable. Up to 40 minutes usage time.
Πόντοι που απαιτούνται :
600
+3 €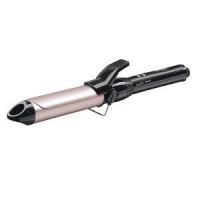 Curling Iron, Babyliss
Large diameter 32mm For loose curls or wavy hair Temperature 180 ° C Ideal temperature for curls that last Suitable for all hair types Secure mounting workbench Cool terminus swivel cord On / Off Switch
Πόντοι που απαιτούνται :
600
+3 €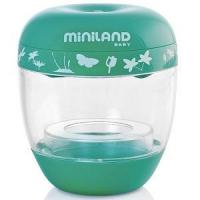 Portable Soother and Nipple Steriliser, Miniland
Total sterilization time: 7 minutes. Lightweight, small size: Weight 13,4Gr. Inside the sterilizer or directly to the neck of the bottle: The pacifiers and nipples can be sterilized inside the cavity of the sterilizer. Moreover, the teats can be sterilized using for sterilizer road tapping directly on the bottle neck. Child safety lock.
Πόντοι που απαιτούνται :
400
+0.01 €