Have you ordered before from e-fresh?
Use the following form to log in
Fill in with your information

Φύλαξη ρούχων. Τι να προσέξετε…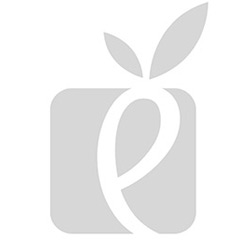 Ήρθε η ώρα για ανακατανομή της ντουλάπας σας; Συγκεντρώσαμε για εσάς μερικές χρήσιμες συμβουλές για την φύλαξη και την αποθήκευση των ρούχων, για να τα βρείτε ακριβώς όπως τα αφήσατε!
1. Πλύνετε όλα τα ρούχα πριν τα φυλάξετε: ακόμα και αυτά που φορέθηκαν μια φορά ή φαίνονται καθαρά. Επιφανειακοί λεκέδες και σκόνη ποτίζουν το ύφασμα και φθείρουν τις ίνες. Μετά από καιρό θα είναι πιο δύσκολο να αφαιρεθούν. Επιλέξτε ένα υγρό απορρυπαντικό η ταμπλέτα πλυντηρίου.
2. Καλά νέα: δεν είναι απαραίτητο να σιδερώσετε τα ρούχα. Άλλωστε μετά από τόσους μήνες στιβαγμένα θα θέλουν έτσι και αλλιώς σιδέρωμα.
Καλό είναι να αποφεύγετε τις πλαστικές σακούλες, ειδικά για τα αγαπημένα σας ρούχα. Προμηθευτείτε θήκες φύλαξης με φερμουάρ. Χωρίστε τα ρούχα σε κατηγορίες για πιο οργανωμένη αποθήκευση και τοποθετήστε στο κάτω μέρος τα πιο ογκώδη. Βάλτε καρτελάκια έξω από κάθε κουτί για να ξέρετε που έχετε τι.

3. Όταν μαζεύετε τα ρούχα για φύλαξη, είναι μια πολύ καλή ευκαιρία να κάνετε ένα ξεκαθάρισμα. Ξεχωρίστε ρούχα που δεν έχετε φορέσει τα τελευταία δύο χρόνια και δωρίστε τα. Κερδίζετε χώρο στις ντουλάπες σας για καλό σκοπό!
4. Αποφύγετε τη ναφθαλίνη. Όχι μόνο θα μυρίζουν έντονα τα ρούχα σας, αλλά είναι και επικίνδυνη για τα παιδιά.
5. Προτιμήστε λεβάντα για προστασία κατά του σκόρου και υπέροχο άρωμα. Εναλλακτικά μπορείτε να βάλετε αποξηραμένη λεβάντα, δάφνη ή γεράνι.
6. Δώστε προσοχή στα ρούχα που θέλουν κρέμασμα όπως παλτό, σακάκια και φορέματα. Για να διατηρήσουν το σχήμα τους, πρέπει να κρεμαστούν ξεχωριστά σε υφασμάτινες θήκες για να αναπνέουν.
7. Για φυσικό σκοροκτόνο, φτιάξτε αρωματικά πουγκάκια με κανέλα, γαρύφαλο, κέδρο ή όποιο αρωματικό σας αρέσει. Ακόμα βάλετε κόκκους μαύρου πιπεριού στις τσέπες τους.
8. Φροντίστε ο χώρος που θα φυλάξετε τα ρούχα να είναι καθαρός, χωρίς ίχνος υγρασίας και οσμών. Αν οι συνθήκες που επικρατούν στο χώρο είναι ακραίες, όπως για παράδειγμα υπερβολική ζέστη ή φως, μπορεί να καταστρέψουν τα ρούχα. Ελέγχετε τακτικά το χώρο για εμφάνιση μούχλας και υγρασίας για να προλάβετε πιθανή καταστροφή.
Με αυτές τις συμβουλές να είστε σίγουροι ότι θα βρείτε τα ρούχα σας ακριβώς όπως τα αποθηκεύσατε!